Consumers that formalized mortgage contracts with a Spanish Bank before 16 June 2019 can claim back the mortgage expenses derived from the formalization of the mortgage contract.
Limitation period is generally 5 years since signing the mortgage.
Mortgage expenses that
you can claim
Even if you have already fully paid your mortgage it is still possible to claim back the mortgage expenses. Therefore, you have good chances to recover the monies wrongfully paid, not only those monies related to old properties, also you can claim the mortgage expenses of those properties already sold or if you changed the bank.
consumers that we've helped
We are one of the largest compensation claims law firm in Spain working almost exclusively with English speaking clients, we work across Spain and with people from different cultures and nationalities, and can understand and help in more consumer claims situations than anyone else.
Each of our lawyers has more than 20 years of legal experience and speaks English and Spanish.
In consumer claims we work on "no win, no fee" basis, so pay us the agreed fee if your claim is successful.
We protect consumer rights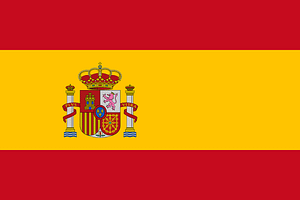 I turned to K&V on the recommendation of an acquaintance to try to solve two problems, one, a business matter and the other, a personal matter. I was looking for an office that could manage such a variety of topics in order to make things simple. Months later, they had not only been able to solve the problem by taking responsibility for legal deadlines and consulting external sources when necessary; they also knew how to do it with a personal touch and with the right amount of involvement. Very satisfied!
For me the service is great. They guide you from the first moments, tell you what steps to take, and periodically update you on how each step is going, whether in person or over the phone. The staff is very friendly and inspires confidence. Tenacious and effective, they were able to solve legal problems that had been dragging on for years.
Just write to us and we provide full information regarding your personal case totally free.